The latest installment (v31) of the "What's Interesting?" feature is here with my newest discoveries informing, educating, and relating to organizing and life balance. I've included unique and inspiring, clutter-related finds, which reflect this month's blog theme.
You are a wonderfully generous, warm, and engaged group. I am deeply appreciative and grateful for your presence, positive energy, and contributions to this community.
I look forward to your participation and additions to the collection I've sourced. What do you find interesting?
What's Interesting? - 5 Clutter-Related Finds
1. Interesting Read – Extreme Clutter
Are you curious about hoarding behavior, chronic disorganization, and how to help yourself or a loved one be safe in a cluttered space? In Filled Up and Overflowing – What to do when life events, chronic disorganization, or hoarding go overboard, Diane Quintana, CPO-CD® and Jonda Beattie, M.Ed, professional organizing colleagues and authors, share their and their clients' experiences and insights through poignant stories. They describe how to distinguish hoarding behavior from other types of disorganization and clutter, describe effective strategies, and include valuable resources. Diane and Jonda write about the importance of being respectful when helping. They suggest, "Ask permission before touching anything, opening any drawer, cupboard, or closet…before moving anything – even a small piece of paper or a box that is in the way." They explain that the movement can cause distress. "Even though it looks like random stacks of stuff to you, they know where their possessions are and will become panicked if they cannot find them." If you are a professional, a family member, or friend of someone challenged by hoarding behavior and want to help, this is an essential go-to guide.
2. Interesting Trend – Aesthetic Clutter
Have you heard of cluttercore? It is a relatively new design aesthetic trend from pop culture that first gained attention on TikTok. Cluttercore is now visible on other social media platforms, too, like Instagram and Twitter. Search #cluttercore to see a variety of visuals. You've heard of the minimalist aesthetic and movement. On the opposite end of the spectrum, Marianne Eloise describes cluttercore as maximalist, a "messy, actually lived-in lifestyle." It's a rejection of minimalism. Eloise says, "it's a stuff-centric aesthetic however, it has little in common with careless hoarding." Cluttercore rooms look cozy, lived in, and filled with lots of "artfully arranged," carefully chosen things. As the enthusiast Micah describes, "Cluttercore is in no way a promotion of unhealthy hoarding of material objects and garbage, but rather an appreciation of things we can call our own."
3. Interesting Podcast  – Thing Clutter
In this podcast episode "Things," WNYC's Radiolab hosts Jad Abumrad and Robert Krulwich (since retired) discuss "things you can hold and things that can take hold of you."  During this personal conversation, they talk about objects, their relationship to them, and the thought process for keeping or letting them go. The dialogue is reminiscent of the decision-making conversations I've had with clients as they talk and decide about the clutter in their lives.
4. Interesting Season – Declutter Clutter
With temperatures warming, thinner layers of clothing, and flowers blooming, this is an inspirational moment to let go, de-stress, and get organized. Spring is a great season to set your organizing goals, declutter the extraneous, and create the calm at home that you deserve. Change is possible, especially with support. If you are struggling, enlist help from a compassionate and non-judgmental friend, family member, or professional organizer like me. I'm ready to help. Discover how virtual organizing can work for you and why my clients love it so much. Let's talk. Call 914-271-5673 or email me at linda@ohsoorganized.com.
5. Interesting Thought – Mind Clutter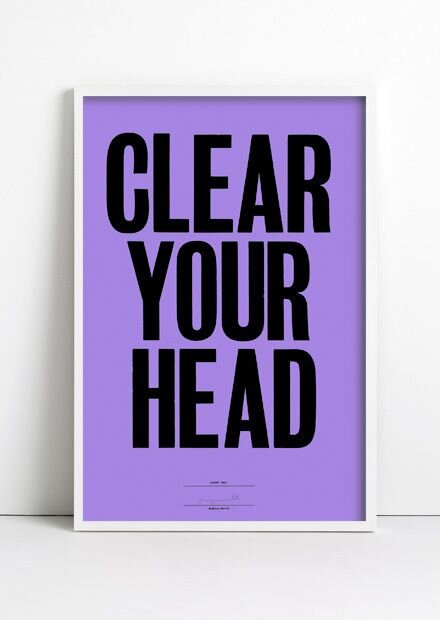 Clutter isn't just reserved for the physical stuff we own. We can also experience mind clutter, which makes it hard to think clearly and focus. Some of my favorite mind decluttering strategies include:
Doing a brain download with a pen and paper

Taking a walk in nature

Practicing mindfulness meditation

Organizing a small space or area. The reduction of physical clutter can result in less mental clutter.
What are your interesting finds? Which of these resonate with you? I'd love to hear your thoughts. I invite you to join the conversation.